Nagsun Apparel was established in 1981 with a view to supplying garments to the local Fiji market. The company originally manufactured only woven shirts using a total of eight machines, and now specializes in the manufacture of swimwear, merino wool wear, fit wear, school uniforms and causal knitted wear. A short period of rapid growth saw Nagsun Apparel become the largest supplier of garments to the Fiji market in 1984, with staff levels reaching 150 by the end of that year. Growth spurred the company to begin exporting its products to both New Zealand and Australia under the SPARTECA agreement, while the European Union opened up that market from January 2008 by declaring all garments imported into the EU 100% duty free. All garments manufactured by Nagsun Apparel are 100% made in Fiji by Fijians.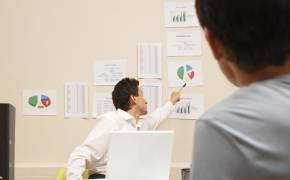 to always be recognized as Fiji's leading garment manufacturer and a provider of exceptional quality products and services;
to continually update our knowledge and technology by continually incorporating innovation and creativity;
to strive for excellence and continued customer satisfaction;
to rationalize our operational structures yet provide secure employment for our workers, improving their quality of life whilst contributing to the economy nationally.
The company was formed by four directors, two of whom play an active role within the organization. Each of the active directors has had over 35 years experience in the apparel industry and their experiences are specifically within manufacturing, retail and wholesale.
All staff are employed in-house to ensure quality goals are maintained. Staff undergo regular training in all areas of garment manufacture, pattern cutting/grading, garment construction and online quality control.
At present approximately 90% of the business is based on CMP terms; however we also provide CMT, FOB and CIF services. We can also provide embroidery and printing services if required.
Nagsun Apparel manufactures for many clients both in Australia, USA and New Zealand. Some of their clientele include Perm a pleat (Sportswear Company), IO Merino , TMC Merino Company, Line7, Netti (Solar Sports), Rockwear Pty Ltd, Scody, Booker Splading, Blackstone clothing, Beach Street, Charles Parson, Embers Merino, Cwear Australia, Eager for Leisure, Focus Uniforms, Yerona Uniforms, Tara Uniforms, Visual Com, ABMT, Sara Crave, Spank Specific, Syncrofit, Feel Alive, Jenny Franklin, Kooga (BLK) and many more.
Nagsun Apparel is one hundred percent focused on export markets within Australia, USA, UK, Europe, Brazil and New Zealand. The company manufactures from a 30,000 square foot facility based in Nadi and have to date expanded staff levels to over 250 people.
Absolute quality, continuous improvement and customer satisfaction are of utmost importance to us at Nagsun Apparel. Our specialization enables us to guarantee the highest standards and to fully satisfy all expectations and requirements made by our overseas customers. All of our products are manufactured to comply with 2.5AQL standards. The company has put in place stringent quality control systems to ensure quality levels are maintained and continuously improved. The quality program includes online quality control, end of line inspection by quality control teams, final inspection teams and also random inspection of packed cartons. Our quality control programs begin with order receipt and are not completed until the goods are dispatched.